Every year, each of us makes a quilt block for that year's guild president; those blocks are given to her so she can make a quilt. It is our way to say "thank you" for all her hard work.
Today I had the chance to piece my block for last year's president, Diana. I am happy she chose the Disappearing 4-Patch, as I had seen it but had not yet tried it.
Just in case you have not pieced this block, I made a tutorial as I went along. Here is what you will need:
2 – 5″ squares of white fabric
2 – 5″ squares of print fabric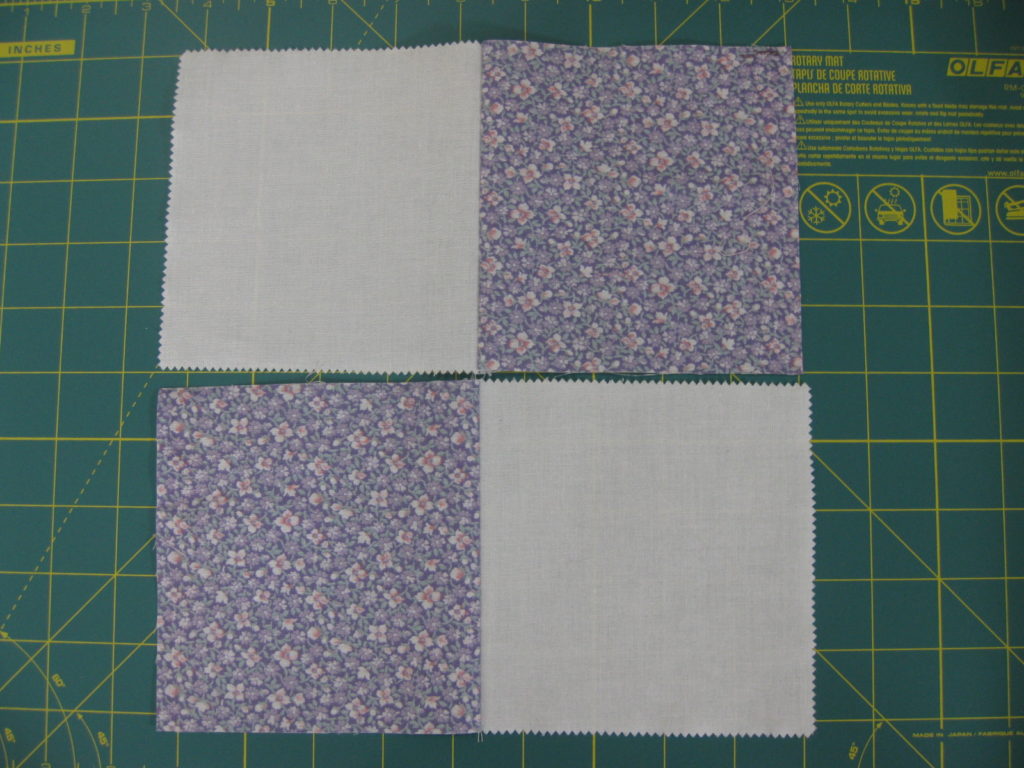 Arrange fabric squares as above, sew top squares

, then sew bottom squares.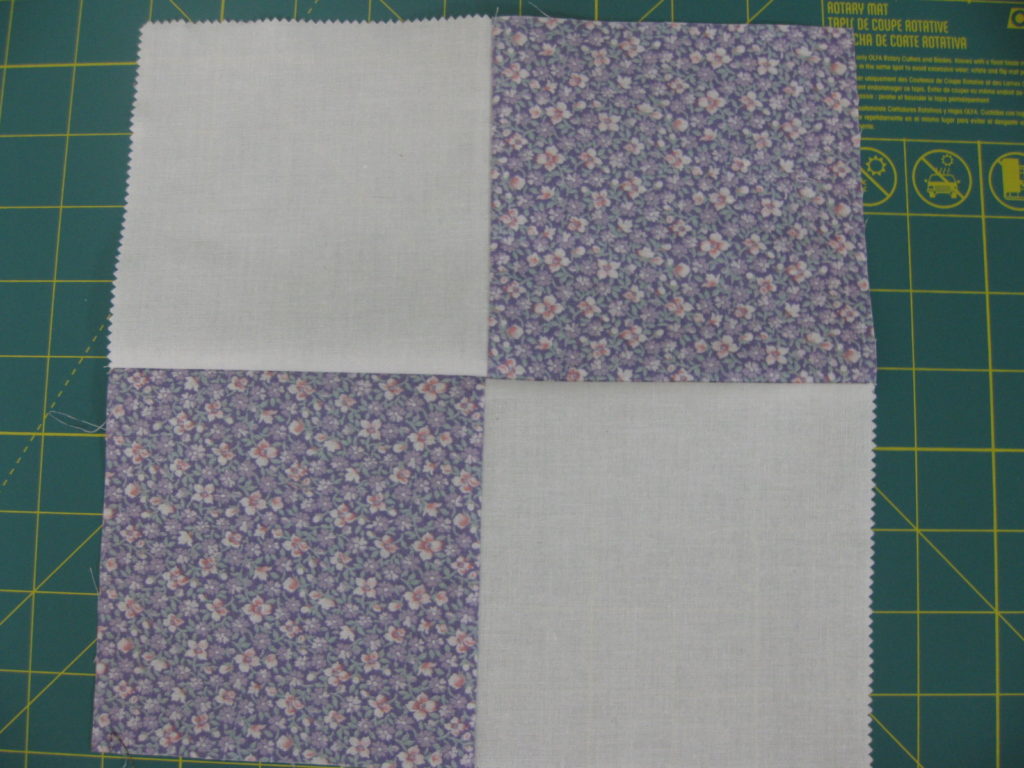 Sew top row to bottom row, m

aking sure seams align properly.
You may consider collapsing the seams as above, so the block will lay flat (a good idea, particularly if you are

going to hand quilt the project).
Place 4-patch onto a rotating cutting mat – you will be able to make the cuts for the 9-patch by rotating the mat without disturbing the block. Line up the right edge of the ruler so

it is 1″ from the center seam. Cut along the edge.
Rotate the mat a quarter turn, align the ruler as before and make the next cu

t as before.
Rotate the mat a quarter turn and cut 1″ from the center seam two more times until

you have patches as above.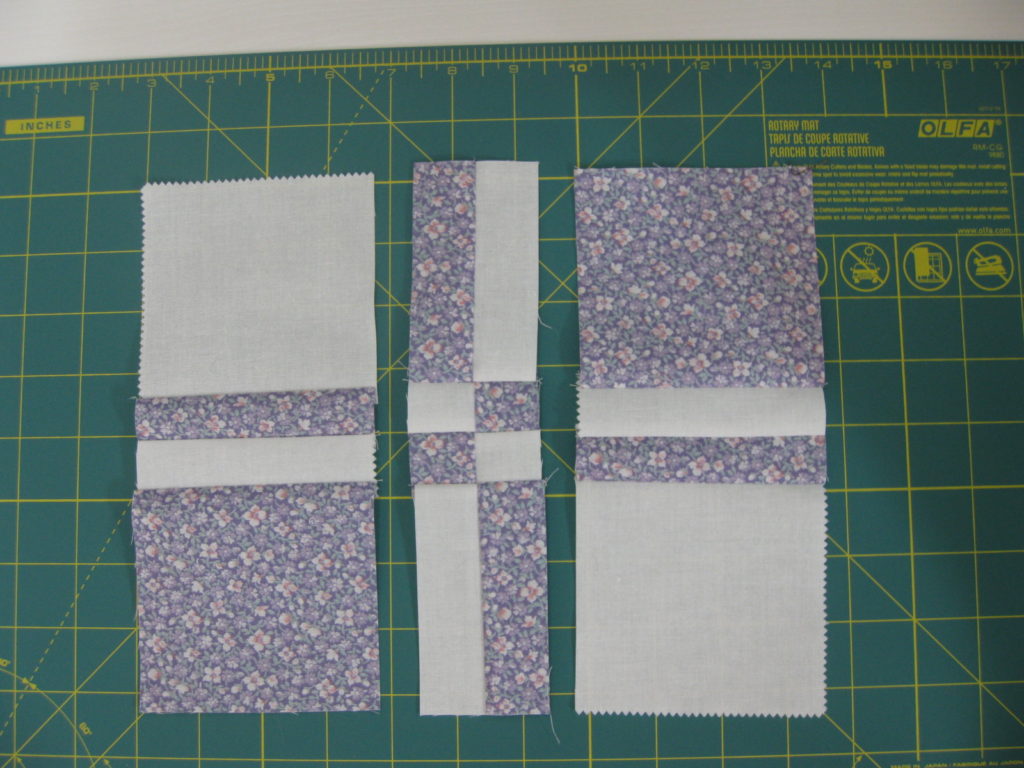 Sew the

[vertical]

columns first and the

n sew the 3 columns together…
… and here is the completed block. I really like the effect those cuts have on the four-patch, turning it into an unconventional 4-patch.
I have just added another item to my to-do list: a disappearing 4-patch quilt!
Have fun,