It is my turn to show my wooly creations… I saved one from the Pin It! Pincushion Blog Hop hosted by
Sew We Quilt
a couple of weeks ago, and then designed a wall hanging.
Without further delay…
I felted an old sweater for this one. Notice the piece I added to frame the embroidery – it came from the neckline of the sweater! It is a 5.5″ x 4.5″ pincushion, stuffed with polyfil, so it is very light. For contrast, I made a rose using ric-rac… As with my previous pincushions, the embroidery pattern came from one of Anni Downs' books.
The idea for my second project came to me one Friday evening, when I was soooo tired that all I wanted to do is go to bed. Thus, I am the little cow on the bottom right corner…
Can you tell I am exhausted??? I used whip stitch to applique the wool, then embroidered stems, eyes, and all other items. The flowers feature hand dyed wool by
Woolin Rouge
.
The background is cotton, all the other wool is upcycled (the door was made from the same sweater as the pincushion above). I had such a relaxing time embroidering (DMC floss) the grass, the roof detail, the stars… I quilted it with a small meandering motif, using monofilament (cotton in the bobbin). This wall hanging measures 16″ x 11.5″.

Before I go, two important things…

1. Thank You is in order to our sponsors:
Wool Color Chart as a guide for the wonderful wool thread Aurifil makes, plus a thread pack, courtesy of Aurifil…
One Woolin Rouge Designs Limited
Edition Woolin Nickel Pack. Nickel Packs are made up of 5
different colors measuring 5″ X5 ". All are hand dyed on a variety of
textures. There are 8 different color groupings to choose from:Spring
Bouquet, Jewels, Primary, Green, Rosey, Pumpkin Patch, Oranges and
Autumn Splendor…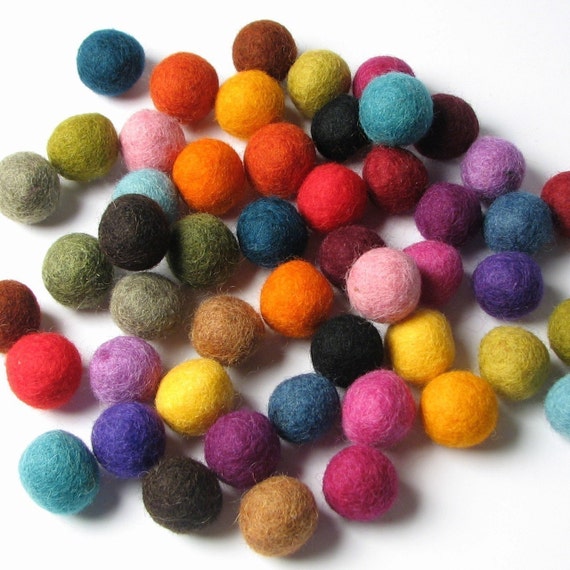 2. I have a giveaway!!!
After all the inspiration you are getting from the cool projects you have seen (and are yet to see!), I thought you would like a Woolin Nickel Pack of your choice! See description above, and go to their website to pick your color grouping. Here is what you need to do:
– Leave a comment on this post.
Note:
If you are a no-reply blogger – or you are not sure – you may want to
include
your e-mail address on your comment, using words such as 'at' and 'dot'
in place of the usual symbols (this way you will not get spam email, and
I will be able to reach you in case you are
the winner!)
– Bonus: leave me another comment telling me you are a follower, for an extra entry!
This
giveaway will close September 27, the last day of the hop, at 5pm. A randomly chosen
winner will be announced on September 30, here at this blog. I
will ship internationally, too!
Don't forget to hop to today's wool lover blogs! Here is the schedule:
Have fun today, and meet me back here tomorrow for another wooly day… and a surprise guest!