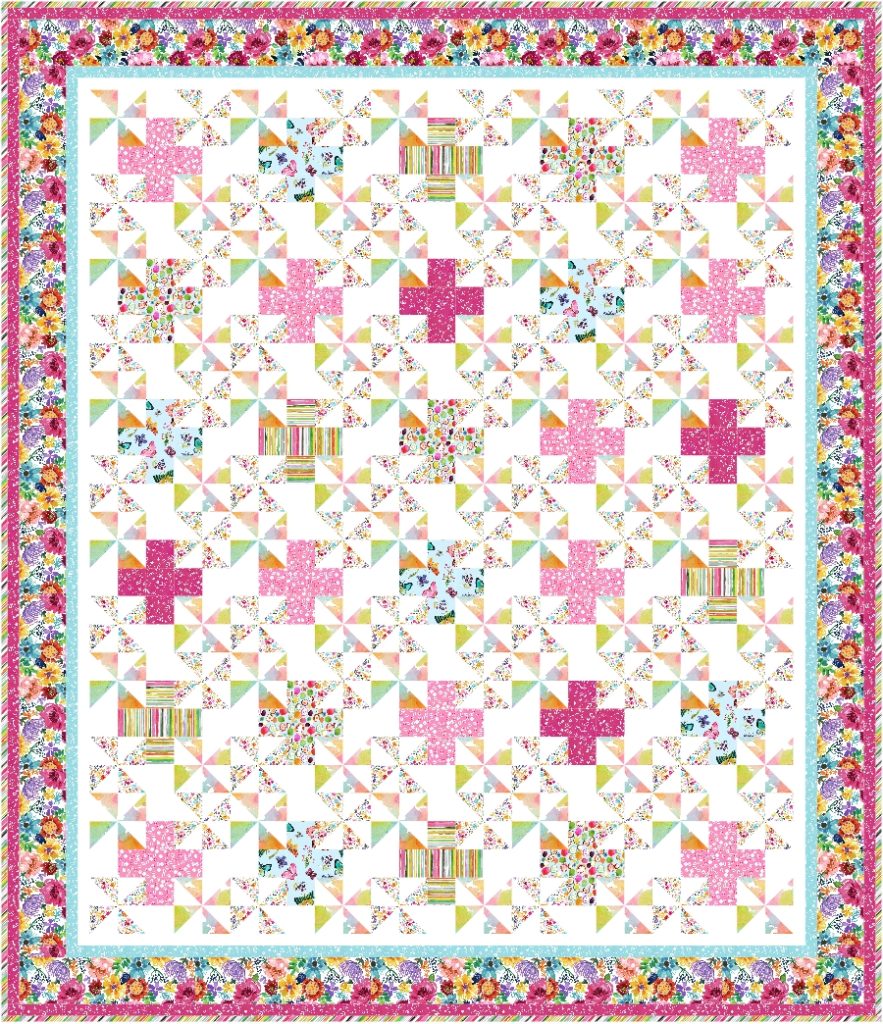 Happy Free Pattern Tuesday! I am in love with "Dolly", the quilt I designed for the Spring Theory fabric collection by Dear Stella. The prints are beautiful and the quilt turned out crazy fun! It measures 74″ x 86″ with 12″ blocks. These colors would look fantastic in any room you need brightening up. The blocks are easy to put together, too.
The Spring Theory fabric collection by Jennifer Orkin Lewis of August Wren has bright colors and textures as you can see on the sample fabrics below:
Dreamy, huh? Dolly would make any girl or woman happy! This modern quilt design has a scrappy feel to it, yet it shows off the fabrics very well. That border fabric… love!
Head over to Dear Stella's site to download this pattern (there is another freebie there which I designed – if you can't find it just wait because I will write about it here soon). Browse their novelty fabric collections and look for them at your favorite quilt store as they are perfect for those quilted gifts you are planning to make.
Enjoy your day,