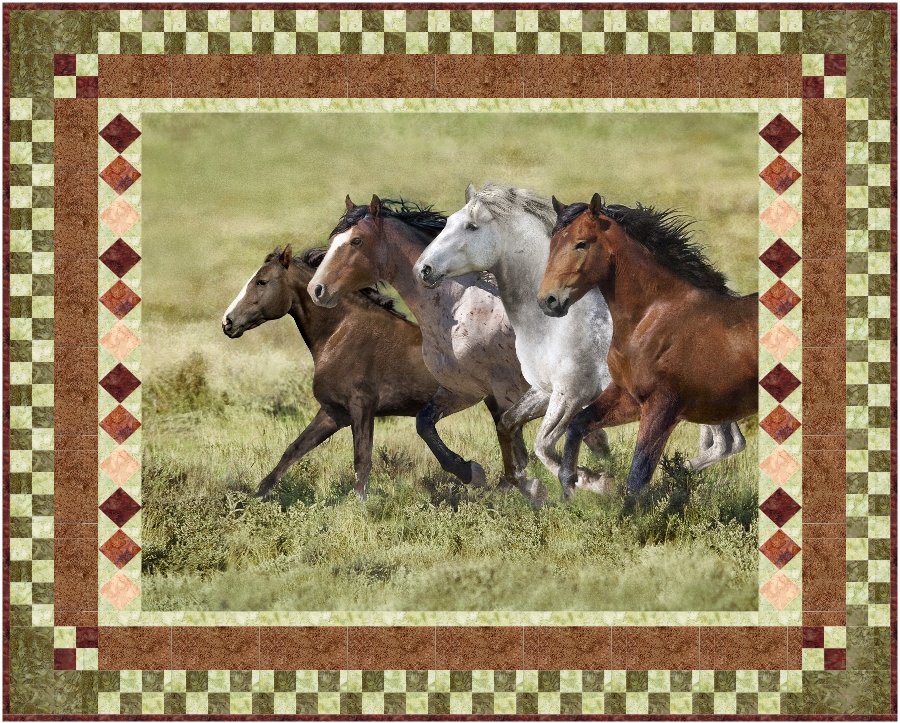 Free pattern alert! I designed Born to be Free for Hoffman Fabrics beautiful Wide Open Spaces panel. The quilt design brings to mind everything related to horses: leather saddles, checkered shirts, riding on grassy fields… a perfect quilt for horse lovers or for anyone who wants to bring a bit of the 'wild' to their home decor.
Here is a different version of Born to be Free, this time featuring the Imagine This panel. I love the purples on the artwork! Hoffman Fabrics digital prints are so beautiful and I am delighted to work with them.
You know I have been on a quest to showcase here fun projects you can make as you get prepared for the gift-giving season which is right around the corner. The Born to be Free quilts might be just what you were looking for. Plus, the patterns are free courtesy of Hoffman Fabrics.
I am off to finish a quilt, then get ready to go to Quilt Market in Houston. Enjoy your Tuesday!